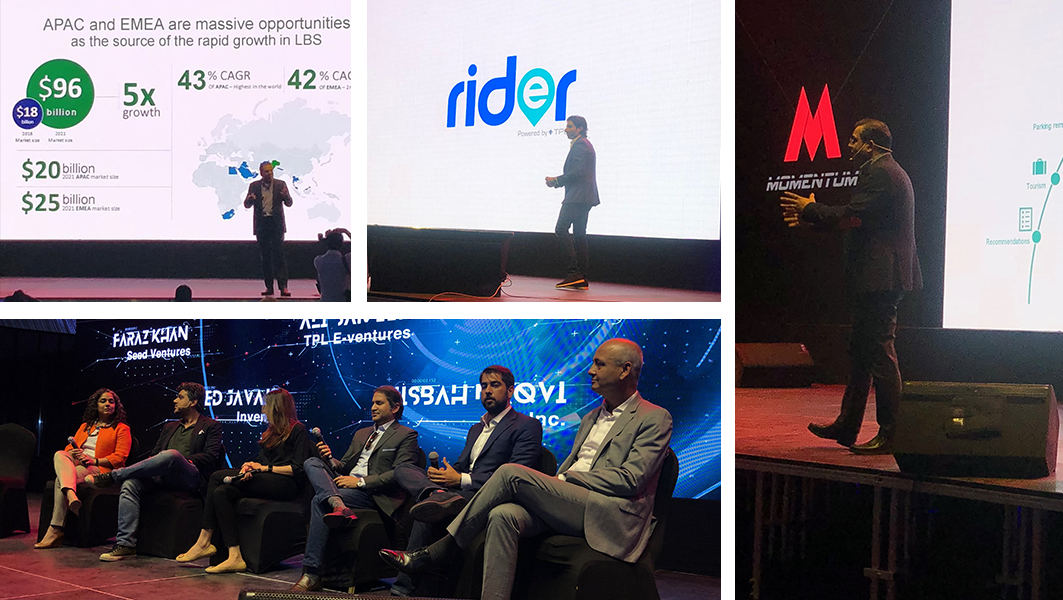 The third edition of the Momentum Technology Conference, a global start up community designed to educate, inspire and connect Pakistani entrepreneurs was held last week at the PC, Karachi. The Conference hosted numerous startups, workshops and panel discussions on the technological, entrepreneurial and digital ecosystem of Pakistan.
As the Venture Capital (VC) partner, TPL e-Ventures along with TPL Maps and TPL Logistics represented TPL Corp at the annual 2 day conference. Ali Samir, CEO, TPL e-Ventures participated in a panel discussion highlighting the importance of VC in Pakistan and the growth of an "inclusive mindset" for the success of the VC ecosystem.
Adnan Shahid, CEO, TPL Maps addressed a session on building location based solutions in Pakistan where he spoke about the rising trend of startups and how they can all be facilitated through the use of Location Based Services powered by TPL Maps.  These Location Based Services will be used by Rider, an end to end digital logistics solution company and the first product in the TPL Logistics Suite. Salman Allana, CEO, TPL Logistics, officially announced the launch of Rider stating, "Rider will combine technology with ground operations to shake up existing delivery services, fix a broken supply chain and automate our operational processes."
The first day of the Conference ended with a networking dinner for the management, speakers and foreign delegates of Momentum at Karachi Boat Club. The dinner was hosted by Ali Jameel, CEO, TPL Corp and Ali Samir.